This season includes the virtuosity of Aimard, the modern stylings of the Spektral Quartet, and a little bit of everything in between. Join us for an incredible evening (or all of them).
1 event,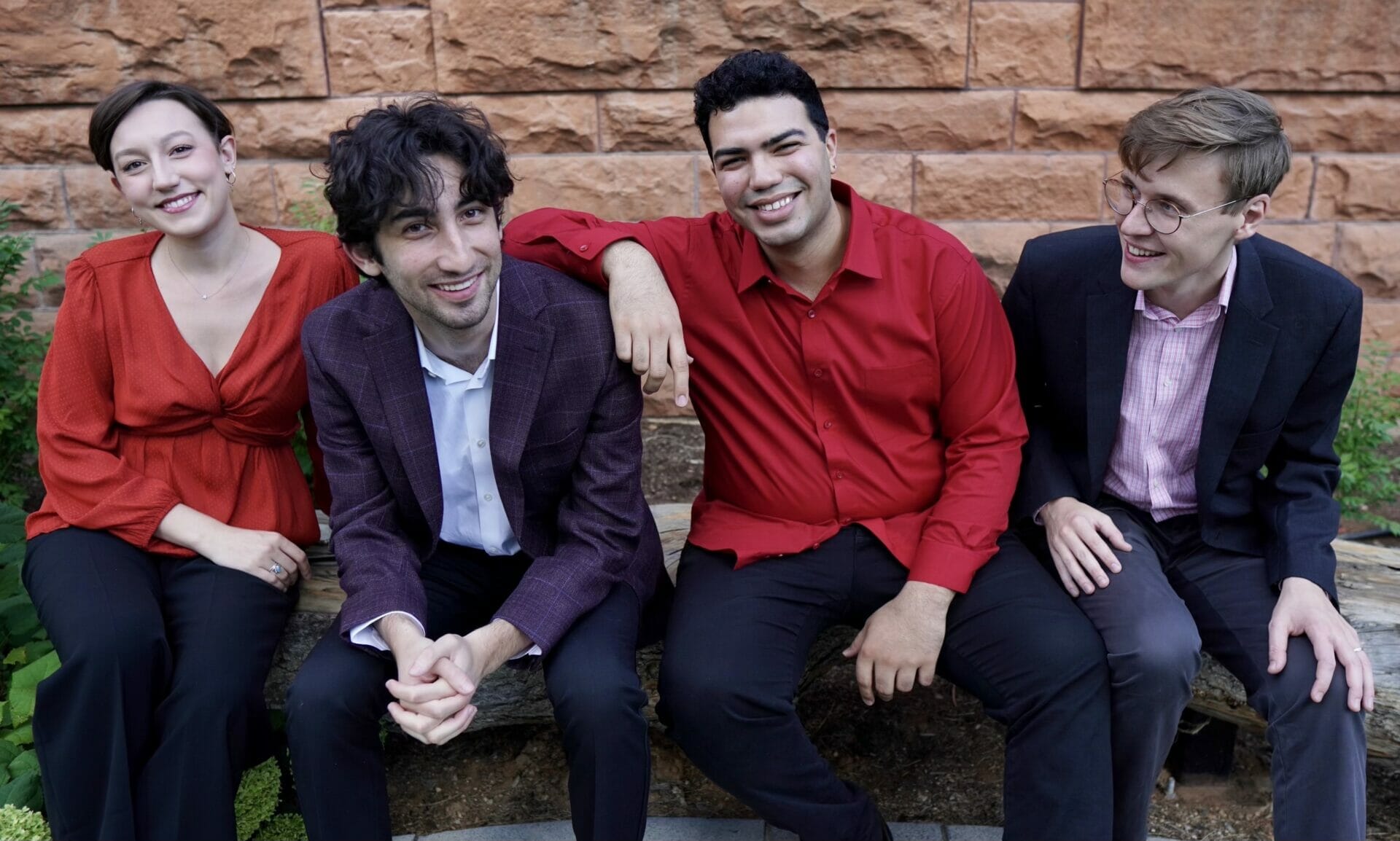 Join us for a Sunday afternoon filled with beautiful music and art featuring the Lírios Quartet, the new Graduate String Quartet in Residence at the University of Colorado, Boulder.
1 event,
"One could only marvel at Josefowicz's technical prowess and expressive depth." - San Francisco Chronicle Datebook
Less talk more rock chamber music
Whet your appetite for world-class performances
Or relive the experience of attending our concerts. Listen to our current season playlist.